Cui Xiuwen obituary
Chinese artist Cui Xiuwen died in Beijing, where she was based, on 1 August, at the age of 51, after a protracted illness. She was born in Harbin, Heilongjiang province in 1967.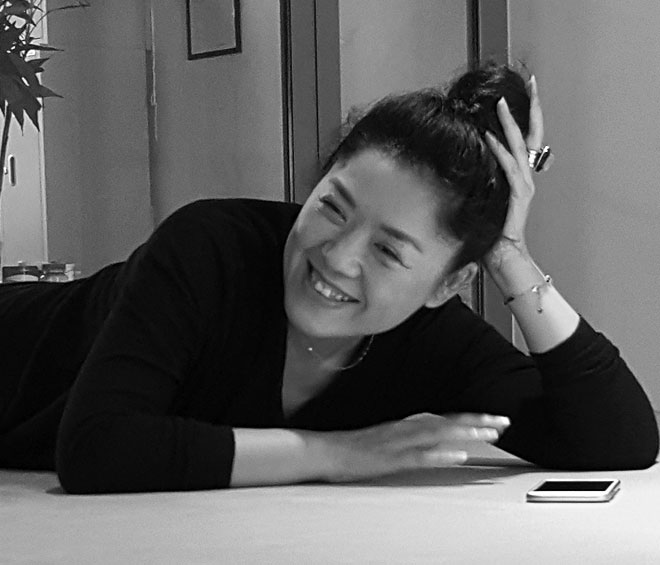 by LILLY WEI
A conceptualist who experimented in a range of media that included photography, film, painting, installation, performance and design, she trained as a painter, graduating in 1990 from the Fine Arts Department of the Northeast Normal University in Changchun, Jilin province, and earning her MFA in oil painting from the Central Academy of Fine Arts (CAFA) in Beijing in 1996. One of China's most esteemed female artists, she came of age during the still heady phases of China's reengagement with the outside world.
She was the first contemporary Chinese artist to be shown at the Tate Modern, London, as part of a three-person show in 2004. A featured work was Lady's Room (also titled Ladies' Room) from 2000, which, censored at the first Guangzhou Triennale, established her as a provocateur, garnering international acclaim. It remains one of her best-known works. Hiding a video camera trained on the mirrors of the ladies' room in a high-end Beijing escort club, she surreptitiously recorded the women's comings and goings over the course of a night, their roles slowly revealed as they made candid comments, freshened up, changed clothes, negotiated with their clients on their mobiles and counted up their money. It was a radical look at changing attitudes towards women and sexuality, especially on the part of women themselves, and other fundamental social and cultural mores in a country in swift transition. Another widely shown series is her Angel photographs of strangely beguiling black-haired, white-skinned, white-garbed young women, focusing on the stages of their lives from girlhood to motherhood, an empathetic portrayal of her gender's ambitions and vulnerabilities. Cui Xiuwen also had a playful side that ballasted her seriousness, and, stylish as well, she was a designer of note.
Always an avid reader of philosophy and of Buddhist texts and teachings, she delved deeply into existential theories. Her later work, stripped of dolls, landscapes and schoolgirls, and reinstating sculpture and painting into her production, became more reductive, abstract and reflective, merging the ancient aesthetic traditions of China with present technology.
Her last solo exhibition was at the Arthur M Sackler Museum of Art and Archaeology in Beijing in 2016, as part of the Dame Jillian Sackler International Artists Exhibition Program. Called Light, it was a site-specific installation that was a summation of what she believed, its four components, including a long lighted tunnel, representing body, heart, soul and the life they were a manifestation of, a meditation on being and transience. A new sequence of her abstract paintings on Buddhism is on view at the museum until 27 August 2018, as part of Intersection, an international group exhibition.
Cited frequently for excellence, she received the Most Influential Artist of the Year Award Art China in 2010. She has exhibited widely. Her major exhibitions include: Reincarnation, Shanghai Gallery of Art, Shanghai, China (2014); The Love of Soul, Today Art Museum, Beijing, China (2014); Inspired by the Opera: Contemporary Chinese Photography and Video, Smart Museum of Art, the University of Chicago, Chicago (2014); Spiritual Realm, Today Art Museum, Beijing, China (2010); Talk Statement, National Taiwan Museum of Fine Arts, Taipei, Taiwan; National Museum of China, Beijing, China (2009); Our Future: The Guy and Myriam Ullens Collection, UCCA, Beijing, China (2008); Floating – New Generation of Art in China, National Museum of Contemporary Art, Gwacheon, Korea (2007); The Thirteen: Chinese Video Now, MoMA PS1, New York, NY (2006); Untitled: Julia Loktev, Julika Rudelius, Cui Xiuwen, Tate Modern, London, UK (2004) and Alors, la Chine?, Centre Pompidou, Paris, France (2003).
Her work has been collected by major art institutions and private collections around the world.
Cui Xiuwen had often said that art to her was only a vehicle towards spiritual enlightenment, towards consciousness and that, while she gravitated naturally towards it, she would have been happy as a war correspondent or a geologist. She believed that her sense of the impermanence of life was especially profound, surrounded as she was by more than her share of death, but she did not fear it. In an interview during her Sackler solo, pleased with the exhibition and looking at the brilliantly, even blindingly light-filled tunnel that was part of it, she smiled, saying that it was as if she could "enter and release her life and art into it".
• Ciu Xiuwen, Chinese artist, born 1967; died 1 August 2018.