Frances Stark: 'I am desperately trying to connect outside of the art world'
Frances Stark, the Los Angeles-based interdisciplinary artist and writer, talks about her first opera, an adaptation of Mozart's Magic Flute,and her desire to cross boundaries
Frances Stark. Behind the scenes of The Magic Flute, 2017 (video still).
by ALLIE BISWAS
Frances Stark's mid-career survey at the Hammer Museum in 2015 (which travelled to the Museum of Fine Arts, Boston) showed the immense breadth of her work spanning nearly 25 years. The show included more than 100 drawings, paintings, video installations, performance works, PowerPoints, Instagram photographs and collages.
In recent years, film and video, in particular, have been the focus of Stark's practice, and through these media she presents narratives that chronicle the ways in which we live in the age of the internet.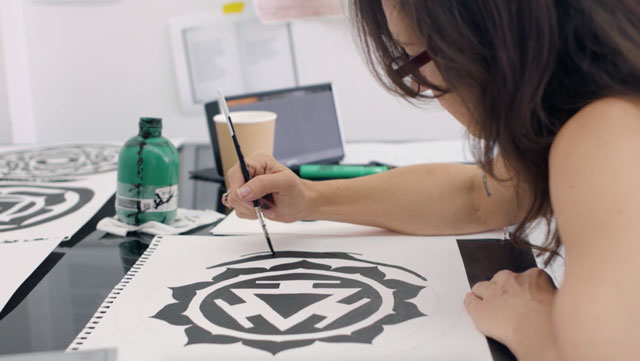 Frances Stark. Still image from The making of The Magic Flute, 2017.

These time-based works also highlight the extent to which Stark plays a role in her own art, as well as the collaborative nature of her practice. Her celebrated 2011 film, My Best Thing, evolved from transcripts of her experiences with partners on the once-hyped, and controversial, chat website Chatroulette, which connects random users for webcam-based conversations. More recently, Stark's video installation from 2015, Bobby Jesus's Alma Mater b/w Reading the Book of David and/or Paying Attention is Free,features conversations with her muse, Bobby Jesus, a young man whom she first met at her son's skate park, and to whom Stark is now a mentor.
The critical role of language in the artist's practice is made obvious through these works, where text – whether the hand-scrawled word or its digital counterpart – prevails.
Words are at the centre of Stark's newest, most ambitious undertaking, a revised version of the popular 1791 opera The Magic Flute by the composer Wolfgang Amadeus Mozart and the librettist Emanuel Schikaneder. The project, which takes the form of a film, is the outcome of the artist's Absolut Art Award in 2015. When invited to apply for the prize, she had intended to make a contemporary interpretation of the 18th-century opus with the hip-hop producer DJ Quik. In the end, the work, which premiered at the Los Angeles County Museum of Art last month, became an experiment in music and education. Stark's re-orchestrated and retranslated version of The Magic Flute was performed by a group of 26 young musicians from the LA area, led by the conductor Danko Drusko, who was completing his PhD at the time, and Ameena Maria Khawaja, the orchestra's manager. Stark then replaced the sung libretto with animated subtitles – the visual centrepiece of the film.
Stark (b1967, Newport Beach, California) has been an influential figure within the Los Angeles art community for the past three decades, and, until recently, was a professor at the University of Southern California.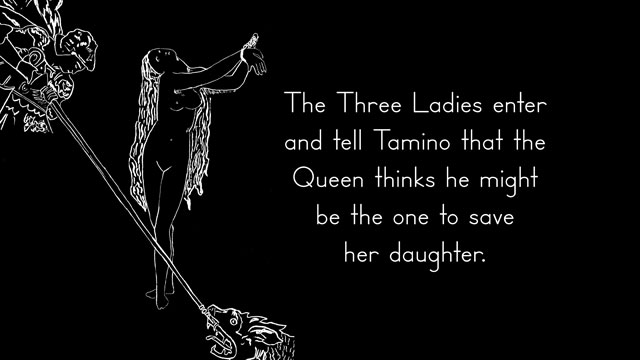 Frances Stark. Still image from The Magic Flute, 2017.

Allie Biswas: How does it feel to have finally presented The Magic Flute? Was there a certain level of expectation, given that this project resulted from winning the Absolut Art Award?
Frances Stark: Well, I've had a lot going on since winning the award. During the past few years, I have had a gallery exhibition in London consisting of entirely new work; an exhibition at the Art Institute in Chicago that showed my time-based work, and which was really complicated to put together. I had my 25-year career survey at the Hammer, which also involved editing the catalogue, and then putting on the show again in another city. Then I had a huge project for the Whitney Biennale, and posters for magazines, plus my first commissioned text in years for a Raymond Pettibon catalogue. So, I was not solely dedicated to the Magic Flute project. It just wasn't possible to shut everything out. I don't have that luxury financially, or career-wise, to just stop everything. There were so many different types of work going on while I was working on this. I do feel a little uncomfortable about it being presented as two years in the making or something like that.
AB: How did you start working on the project? I know that you ended up veering away from the original proposal you submitted to Absolut.
FS: First of all, I had to decide what it was going to be. My proposal was very open-ended. It wasn't a confirmed collaboration, but it was always going to be a film – my best thing. I knew that it would be something in a digital package. And I always knew that it would be the libretto that I was focused on. But I just didn't know to what degree. After I accepted that a collaboration with DJ Quik wasn't going to be the thing, as I'd originally thought, I ended up, quite serendipitously, meeting Danko [Drusko] and Ameena [Maria Khawaja]).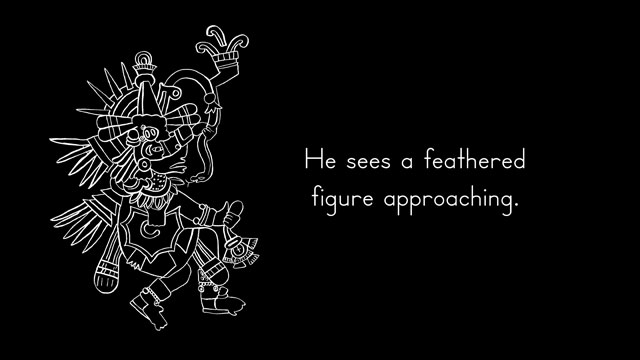 Frances Stark. Still image from The Magic Flute, 2017.

AB: How did that happen?
FS: It was really interesting. I was at this pizza place called Pizzanista! in Long Beach. It is owned by a former pro-skateboarder, Salman Agah. He's the only famous Persian skateboarder. He was Thrasher Magazine's Skater of the Year one year. I knew him through mutual friends, and he really loved my work. We were just going to have a meeting: I was going to do a pizza box for him, or something. I remember thinking that it was interesting that I was getting interest or support from this area – someone who was coming from the world of pro-skating – and that maybe I should pursue this interest. Because I am desperately trying to connect outside of the art world. I come from punk rock. I'm not calling people up trying to do that, but I think that, fundamentally, I get a little bit tired of the art fair world that we're living in today. So I went to meet Salman at the pizza place and he said that his sister Ameena had just showed up out of nowhere, and she was with Danko, whom he had never met before either. We all sat down and had a conversation.
I had given a talk the night before about Sturtevant and there were some controversial moments. Someone in the audience had got really upset with me. Salman had been at the talk, and we were talking about it with his sister, and somehow that turned into a conversation about the opera. It just came about. She said, I work with a youth orchestra, and Danko said, I'm getting a PhD in conducting. Later on, it came out that The Magic Flute had been the last opera that Danko had conducted. I thought: "This is too crazy." In my mind, it was a clear message: I want to engage outside of my normal purview.
AB: Crossing boundaries, then, is essential to how you work?
FS: I bring all of this up to underscore that there is an absolute sincerity in my desire to cross out towards other things. The Magic Flute has been about people who work with youth in the classical music world. These kids are just coming into music. Then there is HB Barnum [arranger and record producer], who produced the recording, who is coming from an old-school pop mentality. Crossing bridges or building bridges is not easy to do. People want to do things that they have done before. The fact that everyone was willing to do this, when they didn't know what "this" was actually going to be – that, to me, was such a huge part of it.
AB: What drew you to this opera?
FS: I really fell in love with The Magic Flute from Ingmar Bergman's film version. There is a song where The Three Ladies say: "I want to be the only one, I want to be the only one, Why can't I be the only one!" – that blew me away. This formal presentation of the idea about feeling special and sex-desire, love-desire, was so brilliant and so funny. I felt it was almost philosophical. That song, to me, was the most incredible formal expression of the predicament of experiencing sexual desire in contemporary culture. That is already a predicament of being human – that we have to grapple with our own uniqueness, and think about how to achieve any kind of solidarity and decency towards ourselves and others in terms of our own urgent desires and needs, whatever they may be. So, that first song in the opera was what made me fall totally in love with it. And the form of the music, the form of the writing, was just absolute perfection. It was so light and deep at the same time. That is essentially what The Magic Flute is famous for. [The German philosopher Theodor] Adorno apparently said that this was the last time that high and low could ever come together. I responded to it and I had it in my bank. So, I always knew that this project was going to be The Magic Flute, but I just didn't know how the music would be made.
AB: What was the process for rewriting the music?
FS: When I decided to do it through a youth orchestra, that meant coming up with a score. So I commissioned Danko to write the score. To do that, he had to take the original Mozart score and turn it into a score where, instead of it being a giant orchestra, we would have a very small group of players, but all of the complexities of the sounds would not be lost. There were just 26 people in total. They came to my studio for a month and learned all the music there from Danko. For Danko to do this was huge. This score is basically his PhD. I wasn't making the art part – I was hosting this whole effort.
AB: Your part became more active when you began to translate the libretto, which was in German. How did you go about doing that?
FS: I couldn't make the translation until we had the recording, and it took months after we had recorded the music to get a file that I could actually listen to. At first I wasn't sure how I would approach the text, and then I wasn't sure what text goes where. There is a libretto on the internet, which isn't formatted, and the translation that it provides is not helpful. So I would translate the German into the English from my own crude understanding of German – it's not like it's totally alien to me. I then had to make a translation that fitted with the syllables. So I essentially dubbed the whole thing. A singing voice saying the phrase sounds very different from an instrument playing the phrase. So it was really this dubbing frenzy of interpretation. That was the really fun part.
AB: How did you decide which fonts to use for the text that appears on the screen?
FS: I always work with fonts. The fonts in the film were familiar, easy-access system fonts. As I started doing it, I assigned the words with fonts on the program that I was using to put the phrases to the soundtrack. Everyone kept on asking me: "What's it going to look like? What's it going to look like?" I said: "It's going to be the words of the opera on the screen." What people don't like to accept is that reading is a visual experience. They think that visual means looking at pictures, or decoration, or filling in space to make colours balance. Horror vacui – I have to fill the space! There has to be something! By assigning a colour and a font to a character, that is enough to recognise the difference between one character and the other. That's all you really need. It's a coding system.
AB: How do you think this project fits into your overall practice?
FS: It fits really snugly. My PowerPoint piece from around 2008 was important: that was a way of presenting text in a rhythmic fashion, or holding their hand as they read, as it were. It was about unfolding a story. That became my style of writing – public performance of thought. I feel as though The Magic Flute is not in any way deviating from that, from who I am or how I want my voice to be felt. I feel like it's very much in line with what I've done. It is like so much of my other work, in that you are thinking, what is this? Is it a movie? Is it a story? It it a song? A collage? An essay? I don't even know, but I know that it is very immediate and very sincere.