Pam Evelyn – interview: 'Now I'm realising that these existential collapses with the painting are actually necessary'
In her studio in Dalston, east London, Pam Evelyn talks about the push and pull of making one of her large-scale abstract paintings and learning to live with its contradictions and tensions
The most recent artist to be welcomed into Pace's notable stable is the London-based painter Pam Evelyn (b1996), who also works with Massimodecarlo in Italy. The announcement, made at the end of July, came in the run-up to her debut exhibition with the gallery, A Handful of Dust, which comprises a suite of new gestural paintings, some more than three metres in height.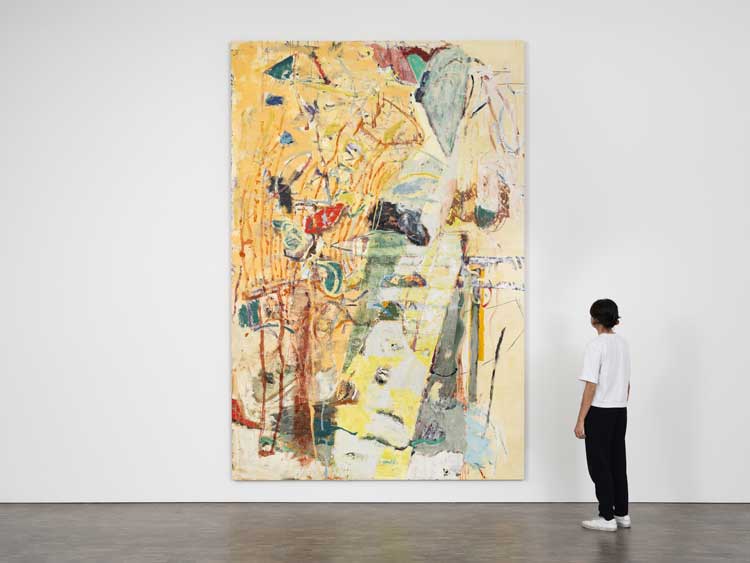 Pam Evelyn. Fertility, 2022. Oil on linen, 360 × 240 cm (11' 9-3/4" × 94-1/2"). Photo: Damian Griffiths.

Evelyn, whose work is often compared to abstract expressionism, spent seven months of 2022 on a residency at Porthmeor Studios in Cornwall. The studio, designed and built by Stanhope Forbes, and later used by John Wells, afforded her a view over Newlyn and the fishing harbour, and this setting, along with the work of her forebears – also including Prunella Clough and Peter Lanyon – inspired Evelyn, feeding into her new work.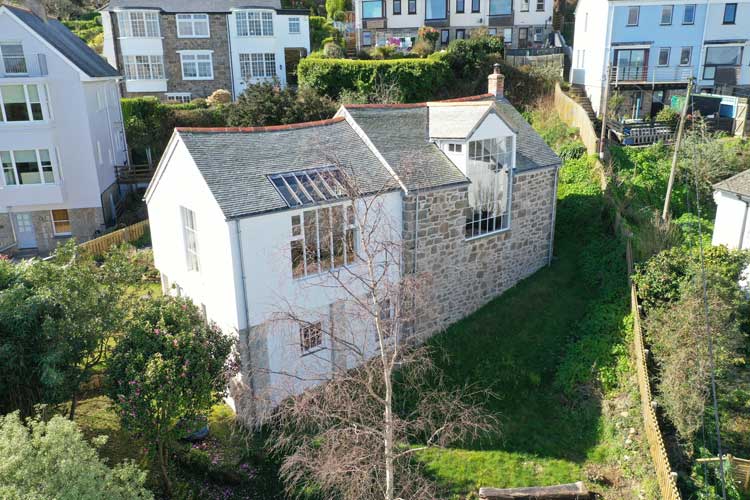 Anchor Studio, Newlyn, Cornwall. Photo: Alban Roinard, courtesy the Borlase Smart John Wells Trust.

She spent so much of her time in Cornwall drawing, that her body, she says, acquired something like muscle memory, meaning she has been able to work with paint in her studio in an instinctual manner, not needing to plan too much in advance. Although her paintings are abstract, her interest is landscape-based. What ends up on the canvas, however, is much more an event than a static view.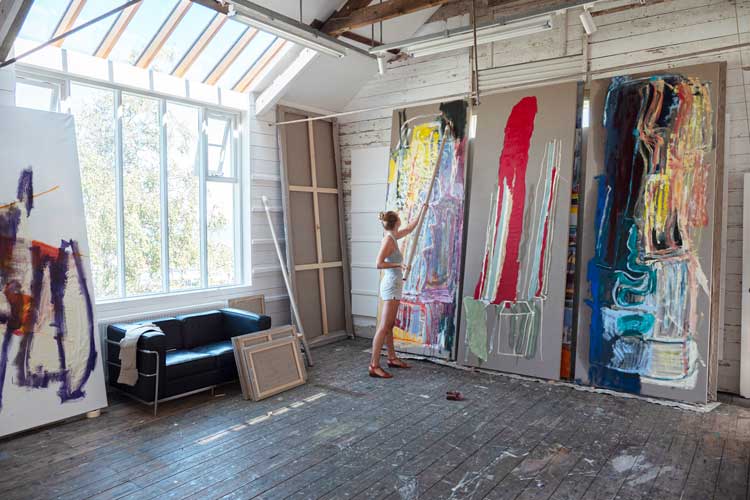 Work in progress, Anchor Studio, Newlyn, Cornwall, 2023. Photo courtesy Pam Evelyn.

Evelyn spends a lot of time with her paintings – six months being the typical duration – and for every layer of paint applied, she scrapes as many away. The accumulation of traces and the ghost of the all-important first mark form the character of the work, which, at times, becomes a sentient being, taking the lead in its own creation. Evelyn is certainly not absented from the process, however, and she describes the many decisions she takes along the way, and how spending time looking at a work is as key as the application of paint. She listens to and holds the tensions of a painting sensitively, at times suffering painfully, at other times turning the attention-seeking picture to face the wall, or, in circumstances of extreme non-compliance, sending it to the naughty step.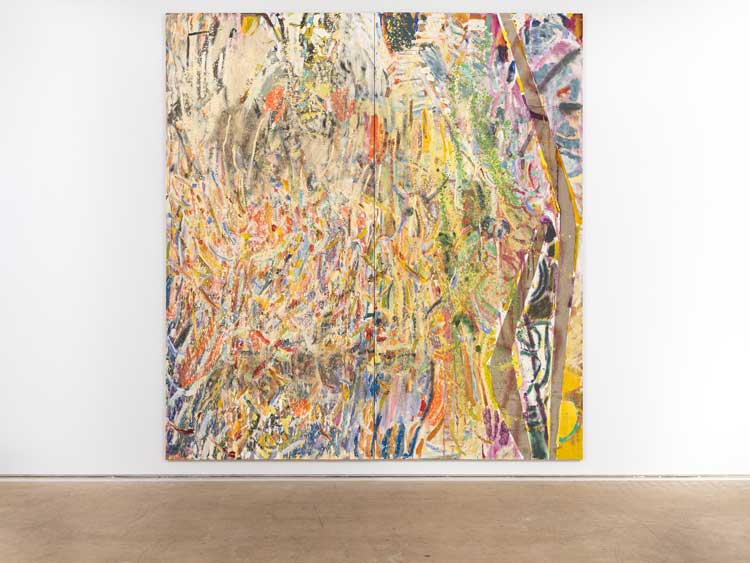 Pam Evelyn. Deluge, 2023. Oil on linen, 321 × 300 cm (10' 6-3/8" × 9' 10-1/8" overall). Photo: Robert Glowacki.

Evelyn welcomed Studio International into her spacious Dalston studio, while waiting for her works for the exhibition to dry, and talked about her process, her influences, and learning to recognise and accept the many different types of "finished".
Pam Evelyn: A Handful of Dust
Pace, London
6 – 30 September 2023
Interview by ANNA McNAY
Filmed by MARTIN KENNEDY