Phoenix: Xu Bing at the The Cathedral
Following its premiere outside his native China at Massachusetts Museum of Contemporary Art last year, multimedia artist Xu Bing's vast sculpture Phoenix (2008-2010), consisting of male and female bird figures built with cast-offs gleaned from urban construction sites in China, is coming to New York, where the birds will take flight from the nave of a towering Gothic Revival church on the city's Upper West Side.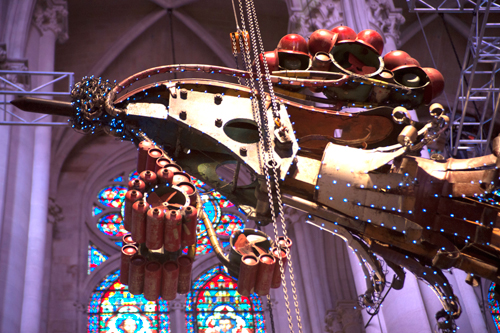 Xu Bing. Phoenix, 2008-10 (detail). Photograph: Miguel Benavides.
Weighing 12 tonnes each, the two birds represent the dignity of migrant workers, the artefacts of their daily lives, and the growing divide between the material and the spiritual in his country.
Cathedral of St John the Divine, New York, 1 March 2014 – January 2015.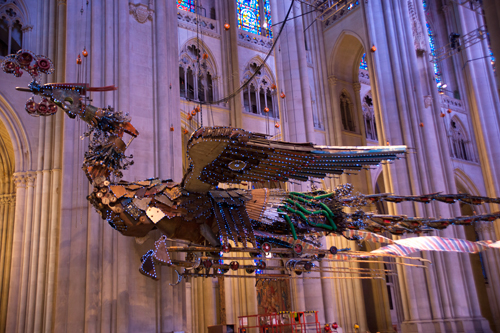 Xu Bing. Phoenix, 2008-10. Photograph: Miguel Benavides.